IM Nails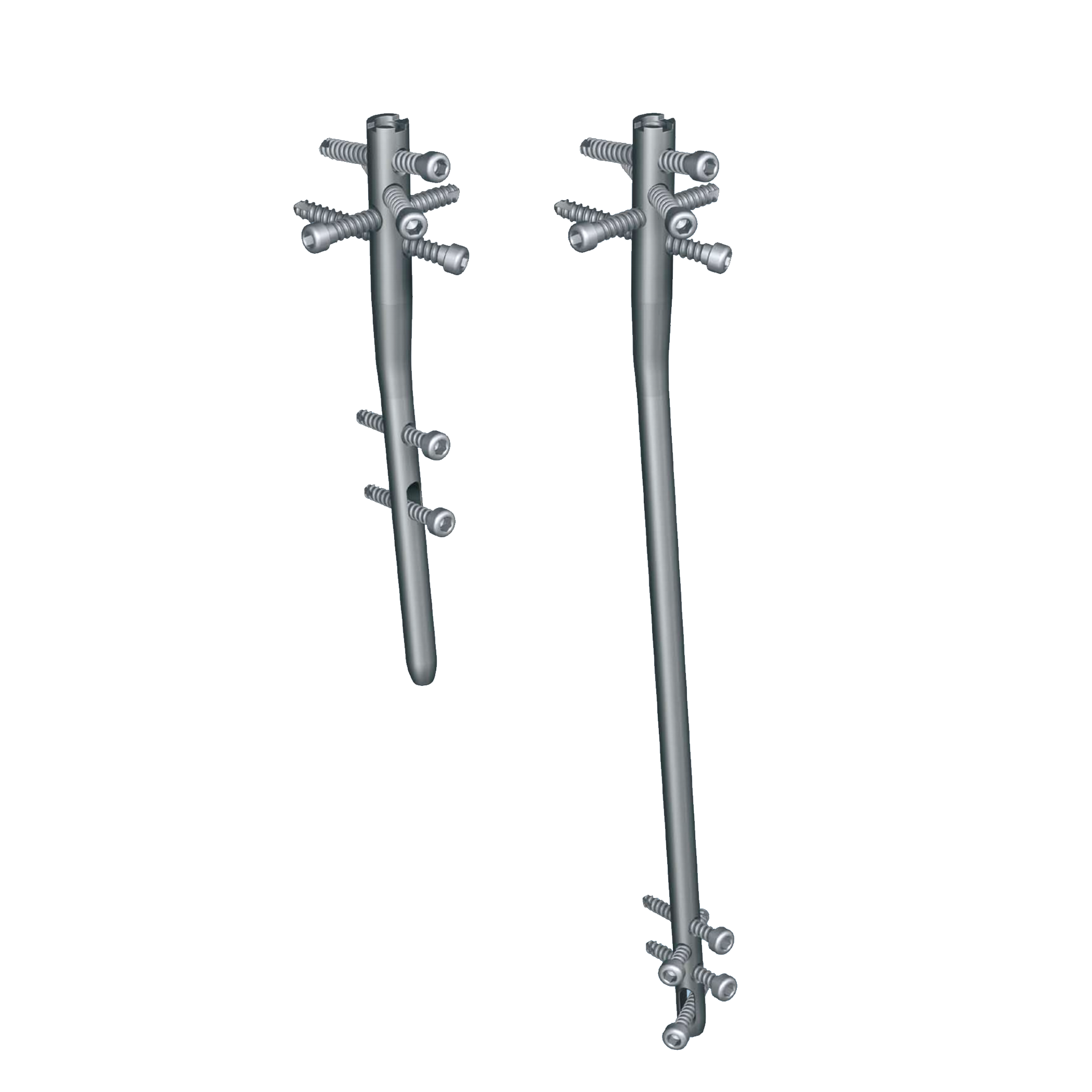 T2 Proximal Nailing System
The T2 Proximal Humeral Nailing System represents a solution for the treatment of up to four-part fractures of the proximal humerus and those with a diaphyseal extension.
Features & Benefits
Four proximal locking holes in multiple planes strategically placed help to enable locking separate fragments of the lesser tuberosity, the greater tuberosity, and the humeral head, accommodating 5.0 mm locking screws.
Threaded locking holes and nylon bushings help provide stable fixation and help prevent screw migration or back-out in osteoporotic bone.
Cannulated implants allow reamed or unreamed insertion over a 2.2x800 mm guide wire.
Distal oblong hole allows dynamization and helps reduce risk of nail protrusion.
Multiple End Caps help provide intraoperative length adjustment and good interference with subchondral bone for enhanced stability, and help prevent bony ingrowth into the driving end for easier nail removal.
Additional Information
---