IM Nails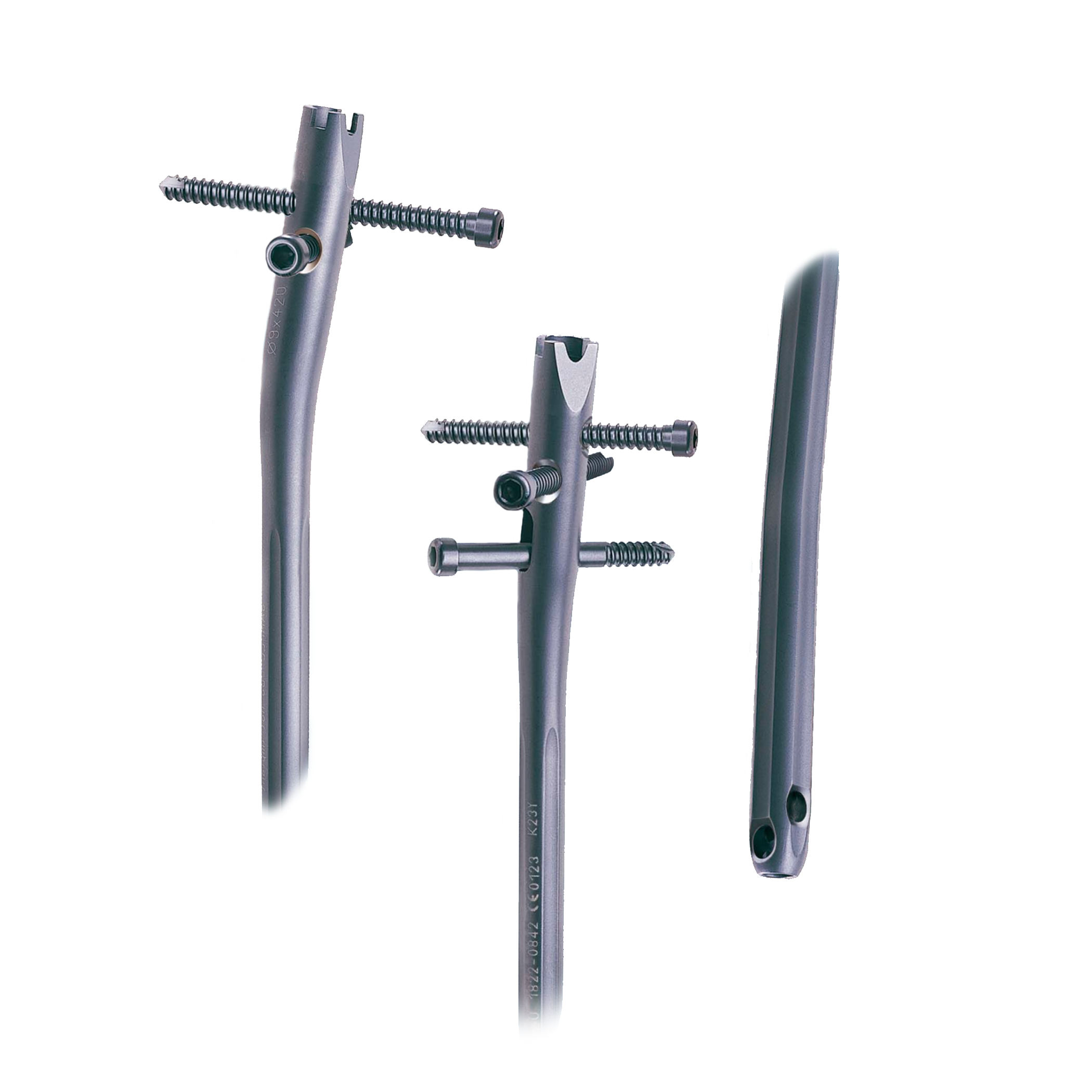 T2 Tibial Nailing System
The T2 Tibial Nailing System is the realization of superior biomechanical intramedullary stabilization using small caliber, strong cannulated implants for internal fixation of long bones.
The T2 Tibial Nailing System uses the intramedullary nailing technique in treating proximal, distal, as well as mid-shaft tibial fractures. The T2 IM Nailing Platform offers a combination of innovation, simplicity and versatility that is designed to suit the various needs of surgeons and OR staff.
Features & Benefits
Various locking modes for stable fixation, including static, transverse/oblique, and dynamic locking.
Internal fracture compression up to 7mm.
Advanced locking mode and end caps may be used to create an angular stable construct.
Single 5mm screw platform for nail diameters 9-15mm.
Common instrument platform for tibia and femoral nailing systems.
Connection between the Targeting Arm and Nail Adapter is designed to be a quick and intuitive swivel.
Proximal Herzog bend of 10º and distal bend of 4º are designed to facilitate insertion into the fractured tibia.
Range of nail diameters from 8-15mm in 1mm increments.
Distal screw only 5mm from nail tip.
Multiple end caps are designed to offer a "best fit" for every application and prevent bony ingrowth into the driving end that may ease nail removal.
Additional Information
---