Internal Fixation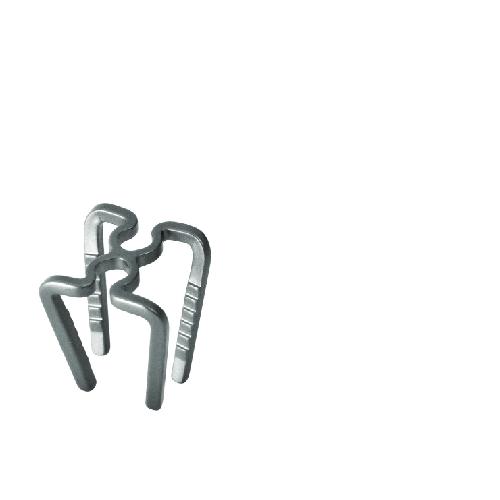 4Fusion Implant
The 4Fusion implant is made of body temperature activated shape memory Memometal NiTinol.
The implant has to be stored below 0°C (32°F) for a minimum of 2 hours before implantation, and is designed to recover its shape progressively after implantation, to allow for compression.
Features & Benefits
One piece construct offers simple and easy implantation.
Shape Recovery at body heat for stable multi-directional compression.
Low Profile design may help reduce impingement during extension and flexion of the wrist.
Additional Information
---