Internal Fixation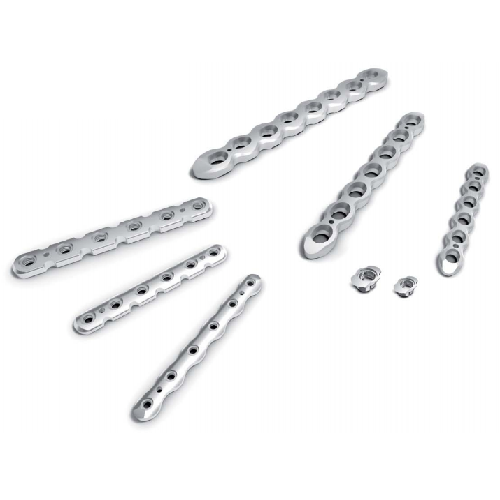 AxSOS Small & Basic Fragment Systems
The conventional SPS Small and Basic Fragment Sets are standard plating systems which offer a broad range of plates and screws to treat a variety of indications.
Features & Benefits
Selection of narrow and broad plates is available, each featuring K-wire and reduction holes designed to assist primary stablization and rounded plate ends that offer the option of sub-cutaneous plate insertion.
Screws have a new self-cutting design and include a compact range of 2.7mm screws for independent interfragmentary screw fixation.
Unique instruments help offer new possibilities to assist in the approach of bone fracture reduction and fixation.
Additional Information
---