Internal Fixation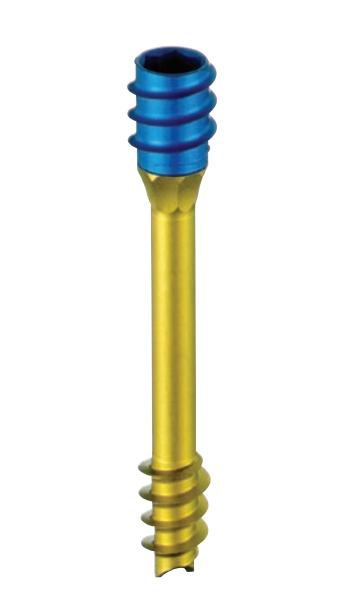 TwinFix Cannulated Screws
The TwinFix Cannulated Compression Screw System is designed to be a compact, easy-to-use system that promotes efficient screw placement.
Proximal and distal screw threads work independently of one another, allowing the surgeon to control the compression.
Features & Benefits

Cannulation for 1.0mm K-wire helps to allow optimal bone reduction and secure screw fixation.
Double cancellous bone thread allows for a firmer screw fit in soft or cancellous bone.
Independent rotation of distal threads helps to allow for "in situ" dynamic adjustable interfragmentary compression.
Self-tapping screw tip is designed to allow for minimal disruption of fracture site.
Edges at the screw body enable reaming at the core hole for upper screw thread.
Simpler instrumentation for percutaneous approach.
Additional Information
---