Upper Extremity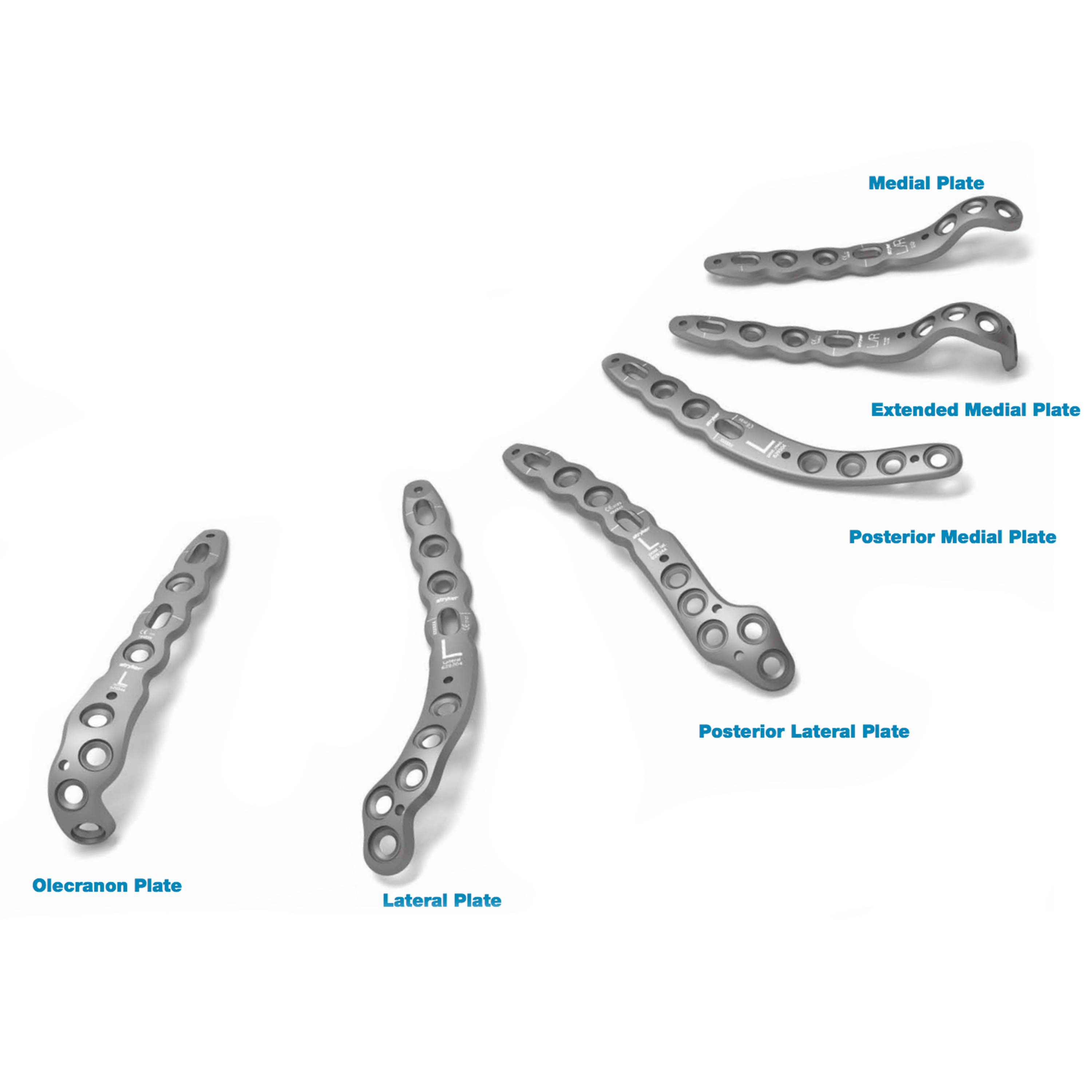 VariAx Elbow Locking Plate System
The VariAx Elbow Locking Plate System is an anatomically shaped, variable angled, locking plate system, designed to meet the requirements of challenging distal humeral and proximal ulnar fractures.
Made of titanium alloy (Ti6Al4V) and treated with a Type II anodization, these plates are designed to carry typical loads while remaining low profile. Additionally, the 3.5mm and 2.7mm locking screws can be locked within a 30 degree cone in the plate hole, giving the surgeon the ability to aim the screws to the correct anatomic position.
Features & Benefits
6 different anatomical plate designs of multiple lengths incorporate VariAx Polyaxial Locking Technology, allowing screws to be locked anywhere within a 30° cone.
Medial, Extended Medial, Lateral, Posterior Medial and Posterior Lateral plates allow for treating a broad range of elbow indications.
AAnatomically pre-contoured plates may be further adjusted to intra-operatively adapt to individual patient anatomy without damaging the locking mechanism.
Plates are specifically designed with a bridging support between the diaphyseal and metaphyseal regions, making the plate stronger where the primary fracture line normally lies.
Additional Information
---