Upper Extremity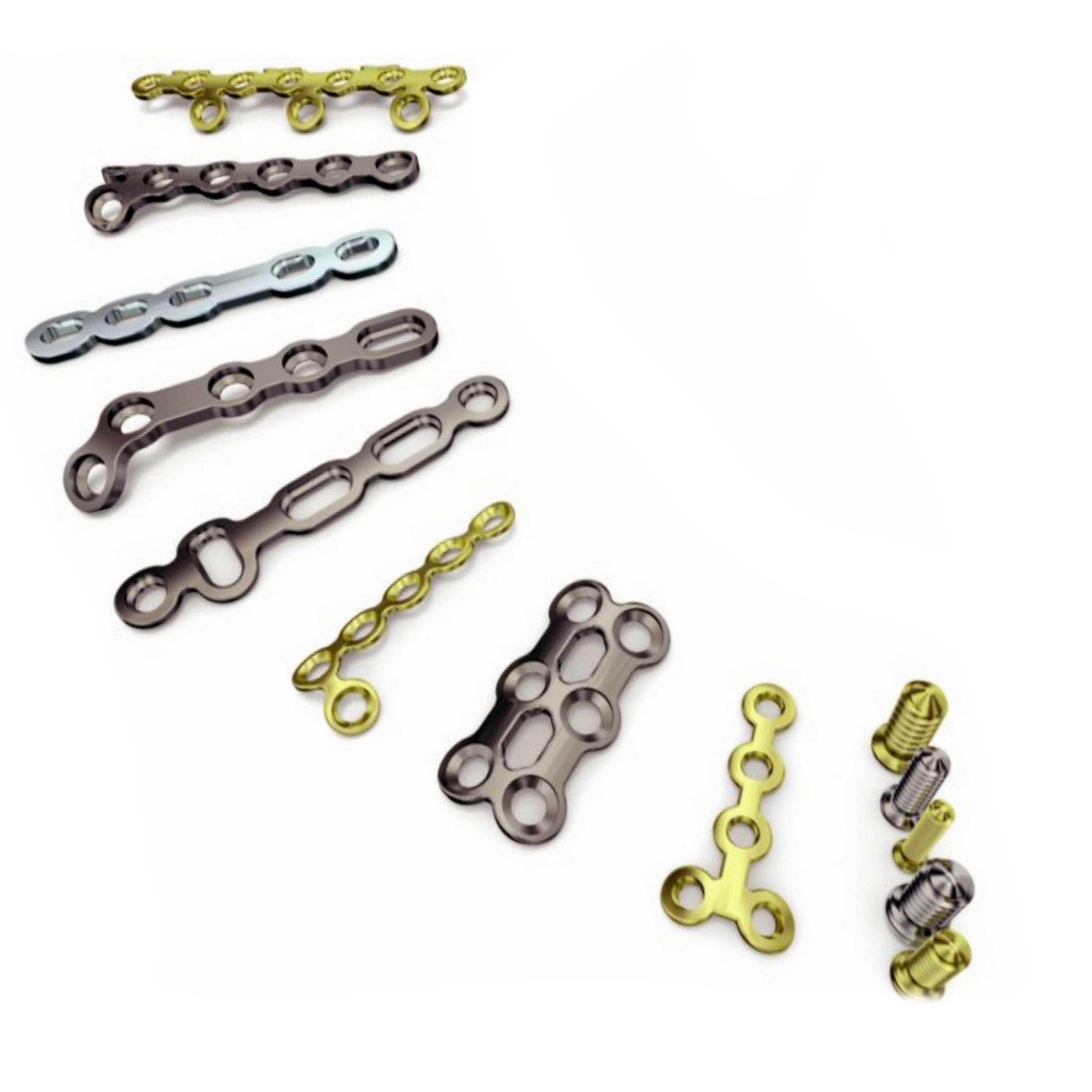 VariAx Hand Plating System
The VariAx Hand Locking Plate Module is a plating system which offers the potential benefits of variable angled locking plates and screws for 1.7mm and 2.3mm implant sizes.
It features many locking plates including specialty plates, such as the MC5 plate, dedicated specifically for boxer fractures, and the rotation plate which can be helpful in treating oblique fractures, reconstruction, correctional osteotomies, or intraoperative correction on the rotational and lengthwise axis.
Features & Benefits
Encourages a locked screw to plate interface due to the combination of Grade II Titanium locking plates (softer) and Grade V Titanium Alloy (Ti6A14V) locking screws (harder).
Surgeons decide where the screw should be placed and locked within a cone of 20°.
Plates are low profile, because there is not a thread in the plate design for locking.
A locking screw can be removed, re-directed and re-inserted in the same hole up to 3 times.
Additional Information
---